In early 2020 Porsche will come out with its first electric car, the Taycan. The newest member of the Porsche family comes equipped with up to 600 hp and two electric motors. The almost five-meter-long giant comes with the typical dynamic Porsche suspension. Despite the heavy weight of almost 2 tons, it glides gently over hill and dale, as proven by the previous test rides with the prototypes. The Taycan is named after a horse and the horse power is no joke. It can make a sprint from 0 to 100 km / h in just 3 seconds. It makes it to 200 km / h in just 12 seconds. The maximum speed on the 600 hp model will be 250 km / h.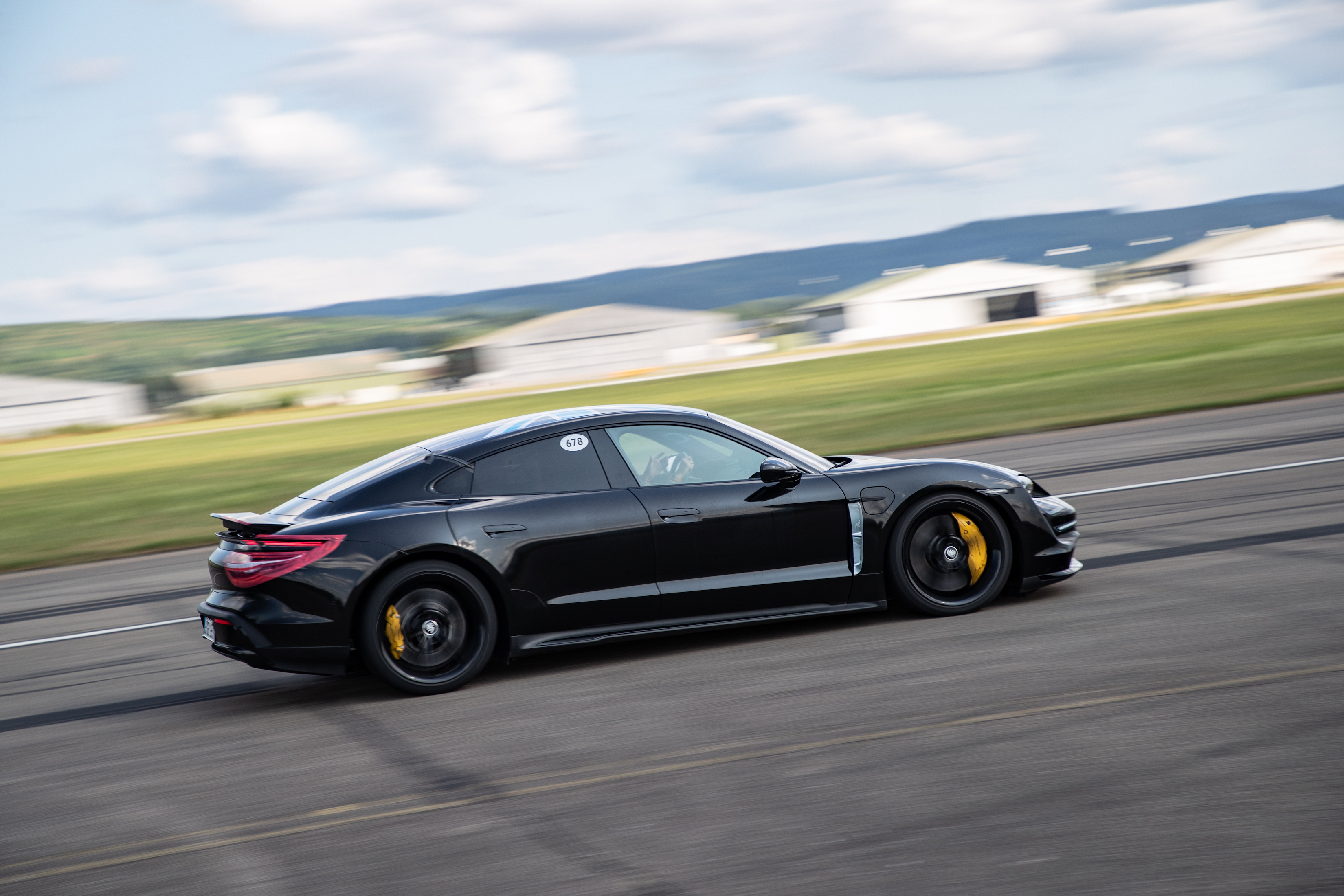 Since the preliminary test drives of the Porsche Taycan, one thing is very clear: the Taycan is an impressive new addition to the Porsche lineup. The adaptive suspension and the four-wheel steering provide a very comfortable driving experience. For its first electric car, Porsche relies on 800-volt system technology. Bear in mind, manufacturers of other electric cars usually use 400 volts. Thanks to twice the performance, the recharge time of the battery is reduced enormously. For a range of 100 kilometers, the Taycan needs just 4 minutes. The automaker wants to stand out with the Taycan, deliberately, from the electric cars of its competitors. That's why Porsche did everything in its development to make the Taycan even sportier and faster than the Audi e-tron GT, the Tesla Model S and the Mercedes EQC.
Enough of the facts - how suitable for everyday use is the Porsche Taycan?
With a battery pack of 95 kWh, the range of the Porsche Taycan is 500 kilometers. In contrast to the conventional design of all other manufacturers, Porsche uses a system called "foot garages" for its first electric car. These are embedded in the shape of a cowl directly into the underbody in front of the four seats and thus offers two decisive advantages. On one hand, they also offer larger occupants enough space for their feet. On the other hand, the foot garages give the vehicle an extremely flat body. The cockpit looks futuristic and luxurious and all elements can be operated via touchscreen. On the left side of the steering wheel is - as with the Mission E - the start button. At the same time, the driver can select different driving modes with a rotary switch on the steering wheel. The first 6 million test kilometers promise pure driving enjoyment with plenty of comfort and dynamics.